Friday, 24 August 2018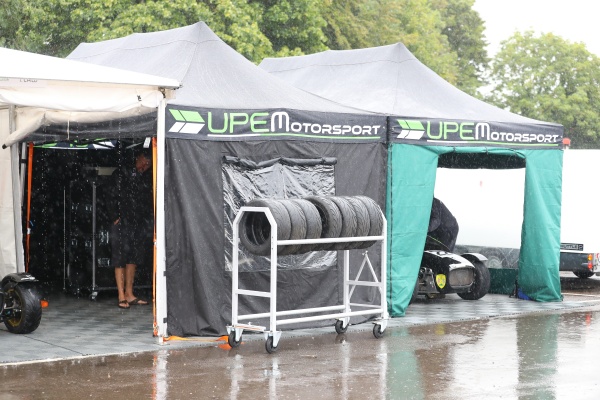 The Caterham Motorsport 270 & 310 championships reconvened at the Wiltshire circuit of Castle Combe amidst traditional British summer weather for round 5 of the 2018 season.
Monday, 6 August 2018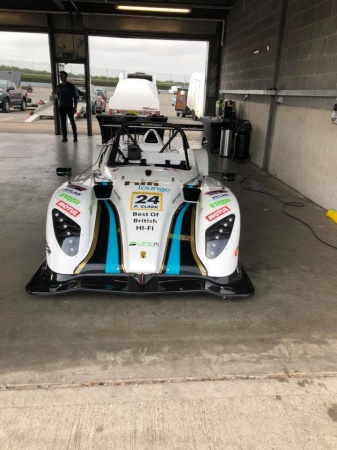 All set up ready for the green flag to go out on this very sunny and warm Monday morning at Donington Park. Javelin Track Day outing for Paul Clark in his Radical Sr1.
Tuesday, 10 July 2018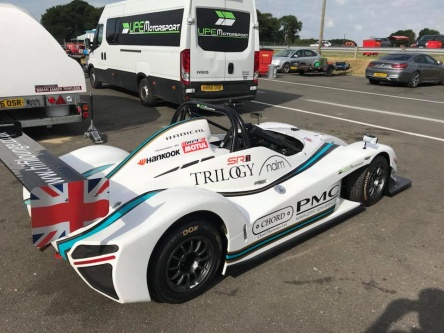 Paul Clark is out today in his Radical SR1 for a track day to put some laps together in preparation for the Sr1 Cup round here on 21st July.
Tuesday, 10 July 2018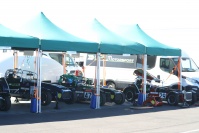 It was time for the international round for the Caterham Motorsport championships as our 270R and 310R drivers took to the thrilling Zandvoort circuit on the Dutch coast.
Tuesday, 12 June 2018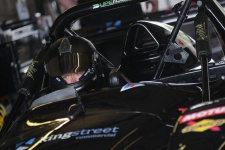 At the weekend the team supported Ted Murray and Dan Crossley in their first Radical Challenge race weekend at the brilliant Circuit de Spa-Francorchamps.
Monday, 4 June 2018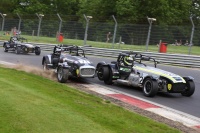 The UPE Motorsport team and our drivers descended on the world famous Brands Hatch circuit in Kent for Round 3 of the Caterham Motorsport championships.
Friday, 4 May 2018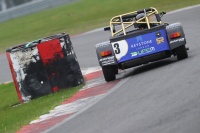 With the 2nd round of the Caterham Motorsport championships just a week away it's a great time to look back on the opening round last month at Snetterton.
Wednesday, 29 November 2017

We are looking to give you all the opportunity to increase your racing year with extra UK rounds at Castle Combe and Thruxton, both these rounds taking place before our official races so great practice. These are with the BARC Caterham Graduates that I have paved the way for UPE Motorsport to enter cars into. For the Thruxton round a BARC temporary membership will be required which costs just a few pounds. On top of this is the chance to return to the fantastic Spa Francorchamps in September.
Tuesday, 21 November 2017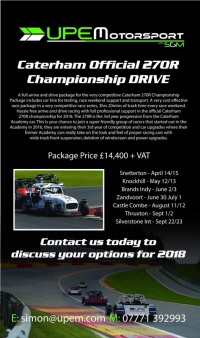 A very cost effective race package in a very competitive race series, 3hrs 20mins of track time every race weekend. Hassle free arrive and drive racing with full professional support in the official Caterham 310R championship for 2018. The 310R is the 4th year progression from the Caterham Academy car. This is your chance to join a super friendly group of racers that started out in the Academy in 2015, they are entering their 4th year of competition where the former Academy car is upgraded to it's full potential with LSD and 152bhp in a car weighing 520kg.
1 Comment
Sunday, 22 October 2017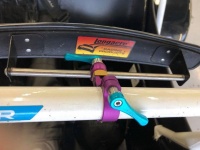 UPE Motorport have been working on new mirror mounts and camera mounts over 2017. Testing them in races and on track days on both Caterhams and Radicals. Designed to setup simply and quickly with just a single allen key, allowing for adjustments to be made when speed is of the essence.